Coming soon, to a memorial hall near you – "Little Red Riding Hood", the panto!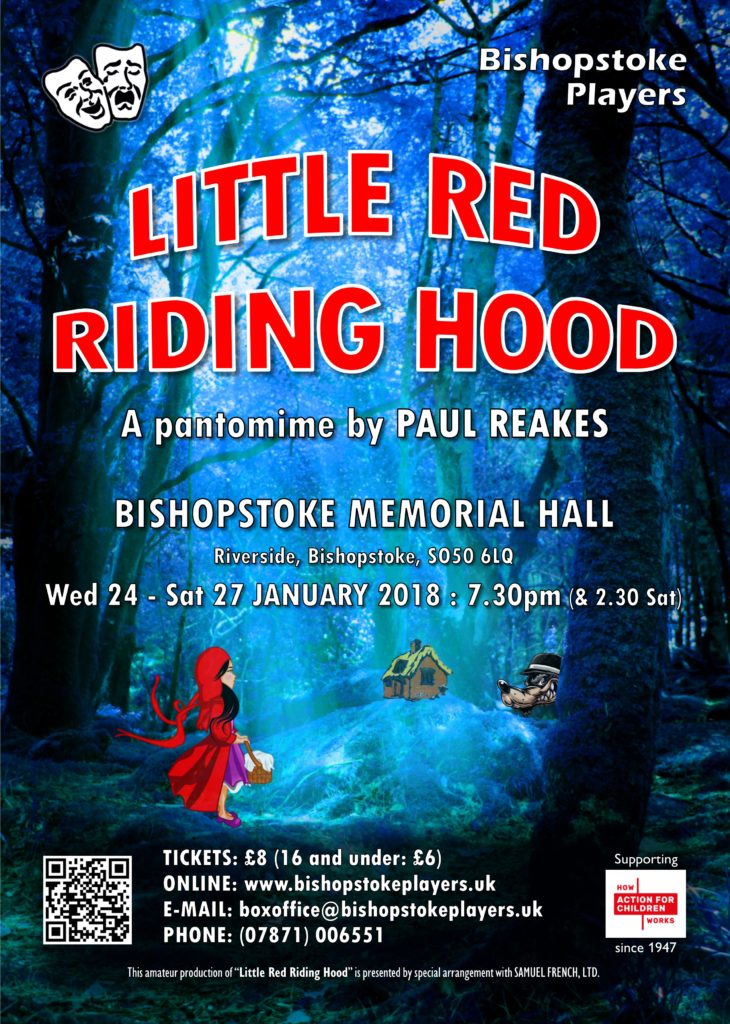 Performances are in Bishopstoke Memorial Hall on Wednesday 24th to Saturday 27th January 2018 at 7.30pm. Tickets (available from 1st December) are £8 (£6 for those aged 16 or under) and are available on this page, at buytickets.at/bishopstokeplayers, email boxoffice@bishopstokeplayers.uk or phone (07871) 006551.
Like all Bishopstoke Players' productions, proceeds will be donated to the children's charity Action for Children.
This amateur production of "Little Red Riding Hood" is presented by special arrangement with SAMUEL FRENCH, LTD.