1960 The Paper Chain
1961 Hole and Corner
1961 Beside the Seaside

1962 Mist over the Mistletoe
1962 A Basinful of the Briny
We haven't yet been able to locate any details of this show.  If you have a programme or any other memorabilia, we would love to hear from you so please do get in touch!
1962 The Man from Toronto

1963 Strike Happy
1963 Strictly Business
1963 We Took a Cottage
1964 Home for Christmas
We haven't been able to locate a poster or programme for this show. If you have one that we can scan, or any memorabilia, please do get in touch!
1964 A Pig in a Poke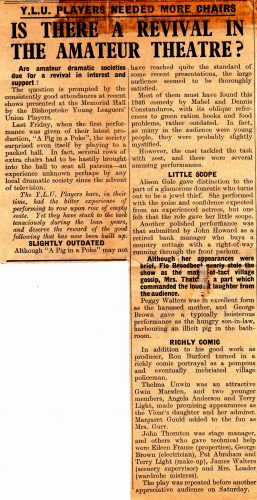 1964 One of Those Days