THE PURR-FECT FAMILY PANTOMIME!
Get ready to join Bishopstoke Players in January for our traditional, family-friendly pantomime, 'Dick Whittington'.
Join Dick Whittington and Tom, his ever-dependable cat, on their exciting quest for fame, fortune and happiness as they journey to Ye Olde London Towne in this classic rags to riches tale.
Will Dick find that the streets really are paved with gold?  Will he meet his princess?  And can he outwit the evil King Rat and free the city from his team of revolting rodents?
Wrapped up with all the time-honoured ingredients, this action-packed pantomime promises to be full of laugh-out-loud moments, beautiful costumes and plenty of boos and hisses.
So don't miss out, be sure to join us in January for 'Dick Whittington', the purr-fect family pantomime for all ages!
Performances are in Durley Memorial Hall from Thursday 25th to Saturday 27th January at 7.30 (doors open 7pm) with a matinee on Saturday at 2.30 (doors open 2pm). Tickets are £12 (£8 under-18s) and are available online from www.bishopstokeplayers.uk/buy-tickets (no booking fee) or via our ticket line 07871 006551 or email boxoffice@bishopstokeplayers.uk
As we are proud to have done every year since 1947, proceeds will be donated to the charity Action for Children.
THIS IS WHY WE DO IT!
A massive thank you to everyone who supports us by watching our shows!
They may be just great nights out for you but for us it means we are able to support our charity Action for Children, here presenting a cheque for £1,000 to a representative from Action for Children after the Thursday performance of 'Dirty Dusting'.
Tickets are now available for our pantomime, 'Dick Whittington', which takes to the Durley Memorial Hall stage from Thursday 25th to Saturday 27th January 2024.
DRAMA FESTIVAL SUCCESSES
We love taking part in one-act drama festivals across the region, and in 2023 were delighted to again receive recognition for our work.
In March, Cameron Caws won the Best Adult Actor award at the Totton Drama Festival for his role in 'No Easy Road' by Peter Yates, while director Beth Bowers received the Adjudicator's Award at the Maidenhead Drama Festival for the same play.
While in October, at the Woking Drama Festival, Lizzie Sellars won The Desmond Holt Memorial Cup for Best Youth Actress for her roles in 'Tremulous', by Le Wilhelm, and 'For the Taking', by Peter Yates, while 'Tremulous' won the Adjudicator's Award, "for keeping hope going", reflecting the content of that play.
Congratulations to all involved!!!
JOIN US!
If you are interested in getting up on that stage and showing us what you can do; taking part in one of our drama festival plays or our full-length productions, please do get in touch!
AN APPEAL
We're proud of our heritage and are collecting copies of all our old programmes since we were founded in 1947.  We're almost there but are missing only 3 programmes, all from the 1950s.  We'd love to complete the set so if you know of any of these programmes from Bishopstoke YLU Players or Bishopstoke Young Leaguers Union (our old names) – maybe found lurking during a house clearance? – please do get in touch as we'd love to make a copy of them:
1953 'Family Drama'
1955 'Happy Days'
1957 'Half Holiday'
All the programmes we do have, along with a myriad of photos, posters and more, can be found in our Past Productions gallery.  Please do have a browse!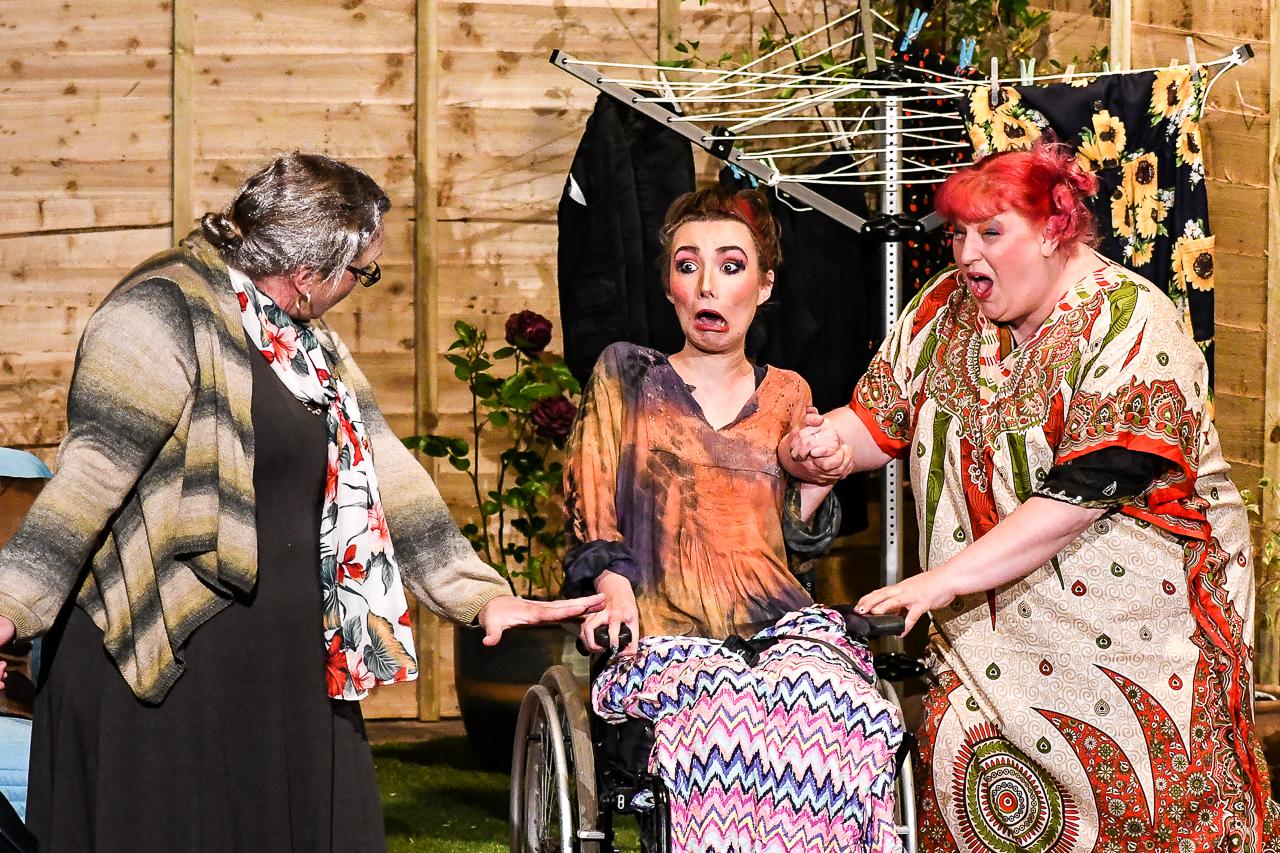 ABOUT US
Bishopstoke Players is an amateur drama group based near Eastleigh, Hampshire. We present three full-length plays each year, generally in January, May and September, and perform in one-act drama festivals throughout the south.
We were founded in 1947 to raise money for Action for Children and since then have presented over 200 dramas, comedies and pantomimes, raising thousands of pounds for charity.
ACTION FOR CHILDREN
Bishopstoke Players are proud to have donated the proceeds from our plays annually to the charity
Action for Children
(formerly known as the National Children's Home) since we were founded in 1947. Why not
take a look at their work
and maybe see if you can support them as well?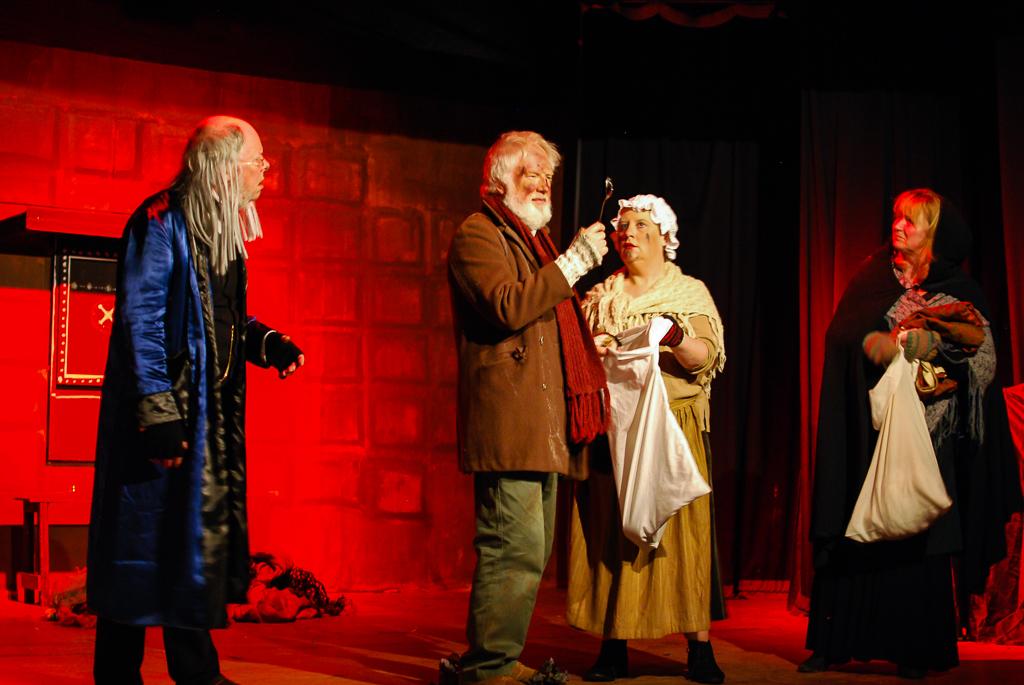 PATRONS
Our Patrons are our premier league of supporters! For an annual subscription Patrons receive a reserved seat at each of our productions.
If you would like to become a Patron, please contact us.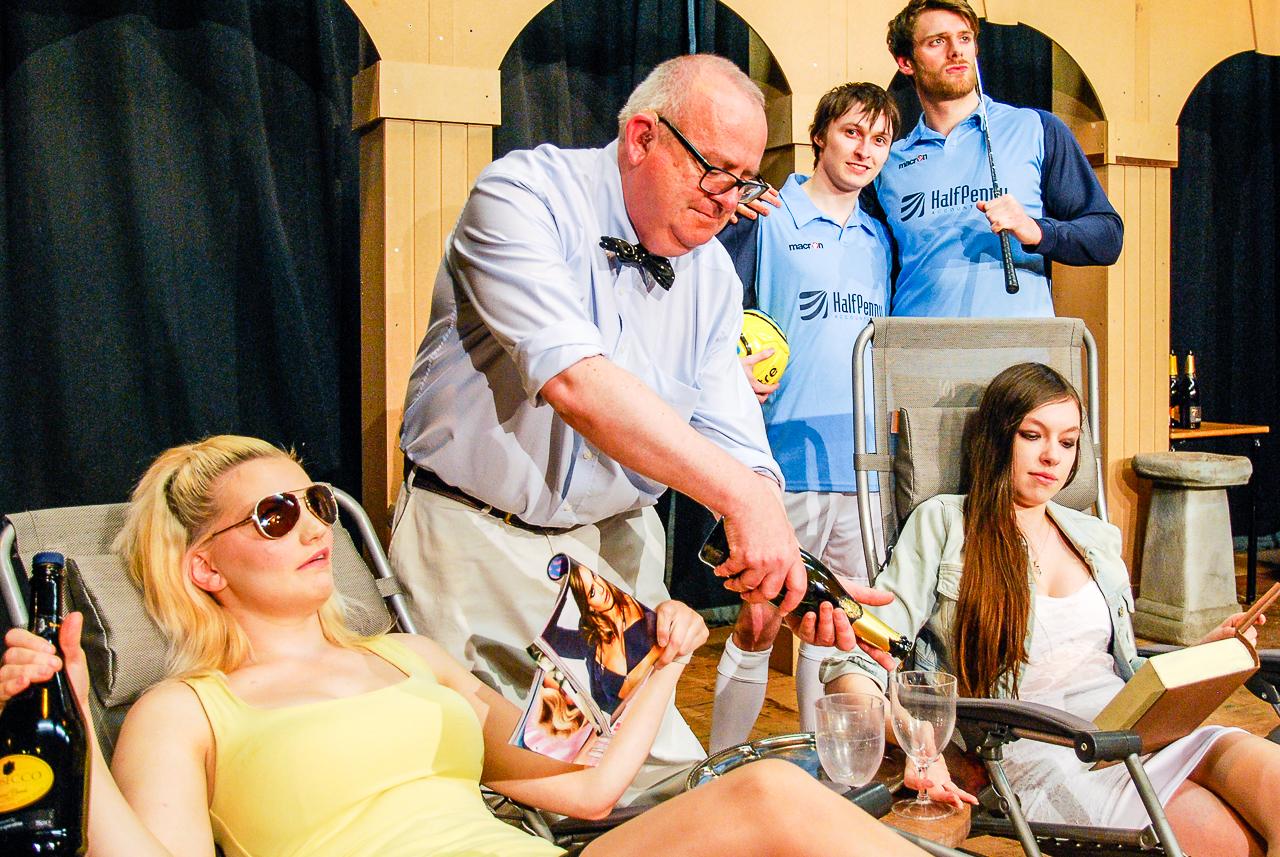 JOIN US
Are you just itching to get up on our stage to show us what you can do? Or would you prefer to take a backstage role? Or maybe you simply want to be part of a show but don't know exactly what?  Just pop along and meet us to find out more.
HAMPSHIRE LOCAL THEATRE GUIDE