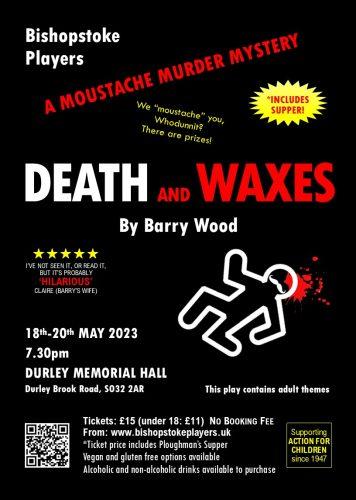 Death and Waxes
By Barry Wood
Directed by: Kevin Bowers
Production Dates: 18th-20th May 2023
Location: Durley Memorial Hall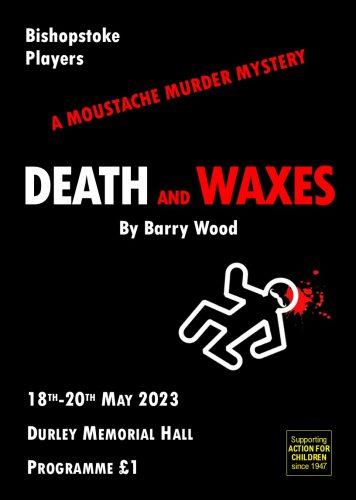 PHOTOS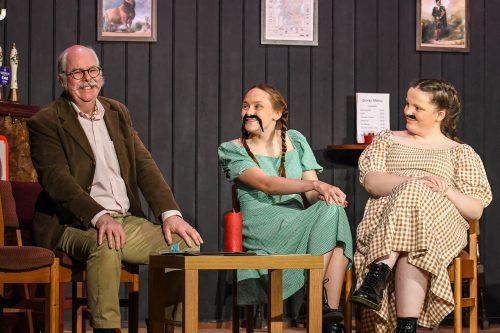 PRESS RELEASE
Bishopstoke Players' production this May is something a bit different – a murder mystery evening, "Death and Waxes" by Barry Wood. Your task is to decide whodunnit! There are even prizes!
A serial killer who steals the moustaches from his victims is at large. Convinced she knows where the killer will strike next, Freya Yorke, a young criminology student, takes a job at an Edinburgh hotel that is hosting the International Moustache Championships. During the evening, Freya is proved right, and there follows a farcical murder investigation into the group of misfits who comprise the competitors and their partners.
To help you in your deliberations, a ploughman's supper is included in the ticket price for this show (vegan and gluten-free options available).
Performances are in Durley Memorial Hall from Thurs 18th to Sat 20th May at 7.30. Tickets are £15 (£11 under-18s) and are available online only at www.bishopstokeplayers.uk/buy-tickets (no booking fee).
Please note that this play contains adult themes and might be considered unsuitable for children aged under 16.
As we are proud to have done every year since 1947, proceeds will be donated to the charity, Action for Children.
REVIEWS
Sadly no reviewers were available to review this production.